At Provans Timber and Hardware, we specialise in Period style homes, with our extensive range of skirtings and architraves, doors, weatherboards, fret work for verandas and everything to do with heritage homes.
In the photos below from our Showroom, we have replicated a traditional Victorian style home from the outside and the inside. All products displayed in these images have come directly from our yard and recreated to show you how you can achieve the period style in a renovation or new build.
Please drop by and visit our Showroom, located above our Hardware Sales area here in Clifton Hill.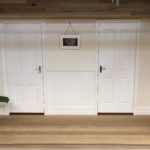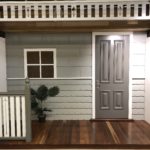 Inside of a home                       Front of house